Newsletter september 2023
20" forks for cargo bikes
Cargo bikes have a bright future, and we're supporting their development with the launch of a suspension system for 20′ cargo bikes.
In concrete terms, this suspension is the promise of a product:
Easy to live with: maintenance-free and insensitive to bad weather, tire change or repair without removing the wheel, spring that automatically adapts to the load,
Comfortable, easy to integrate and safe: anti-dive system and identical behavior when empty or loaded.
The next step is marketing!
To do this, we need to know the specific needs of our prospects: it's up to you! Visit our online survey page before the end of September!
Your answers will enable us to launch a pre-order phase, for delivery in March.
Thank you in advance for your participation!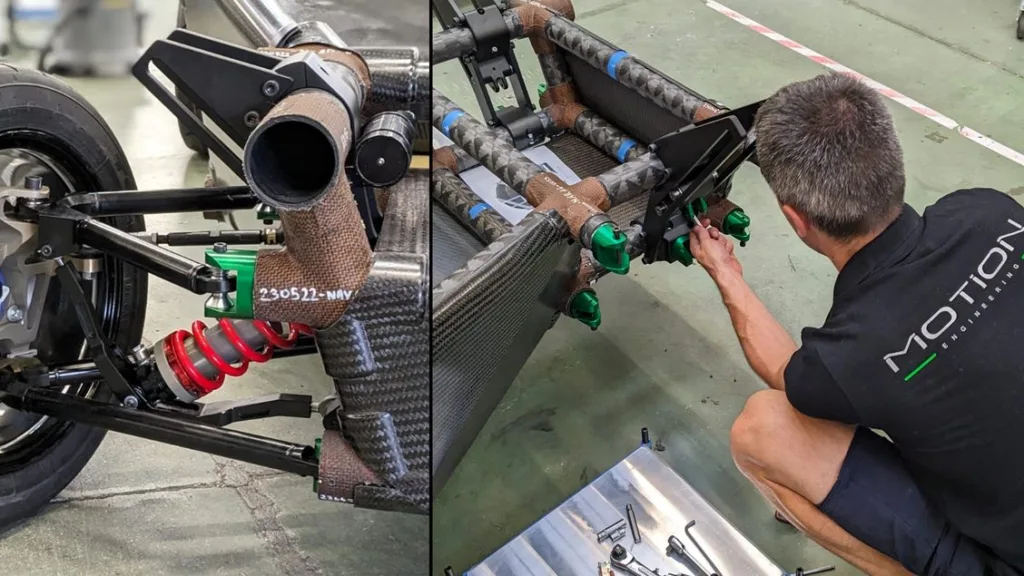 Assembly of undercarriages at Quarkus
Quarkus is a manufacturer of road-approved, non-fossil-fuel circuit cars featuring new lightweighting technologies. Motion supports this customer in equipping its exceptional vehicles.
Our team visited Quarkus to help assemble the running gear for the next P3 racing model. This car will be equipped with MOTION solutions, including Flow Evo shock absorbers with double progressive hydraulic stops, atmospheric pressure and filter piston.
Would you like to see this little jewel and Motion technologies in action? See you on November 17 and 18 at the Circuit Paul Ricard for the Quarkus P3's first lap of the track!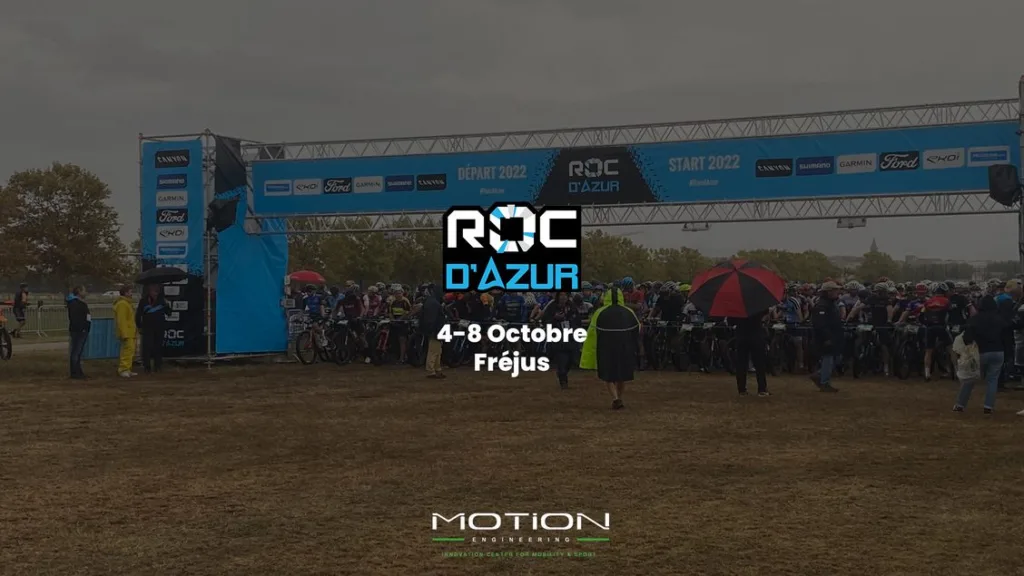 Early October : Roc d'Azur destination
Like every year, the whole team will be present at the number one mountain bike event in the world ROC d'Azur, taking part in various races: le roc, roc master, enduro, rando roc…
We'll also be on hand throughout the show to meet our network. Don't hesitate to come and meet us, or to contact us to arrange a meeting! We have a few surprises in store for you…
2045 : Figure of the month
That's how many kilometers our team cycled this summer! 
Want more? 15,000 kms of positive elevation gain, and by just one person… we're passionate!