PULLED COMPOSITE BLADE: AN EXCEPTIONAL SPRING
Imagine a progressive, lightweight, compact spring whose behavior is insensitive to temperature change or heating.
Imagine that this ideal spring has no mechanical parts that rub or wear, and therefore requires no maintenance…
MOTION technology makes it possible.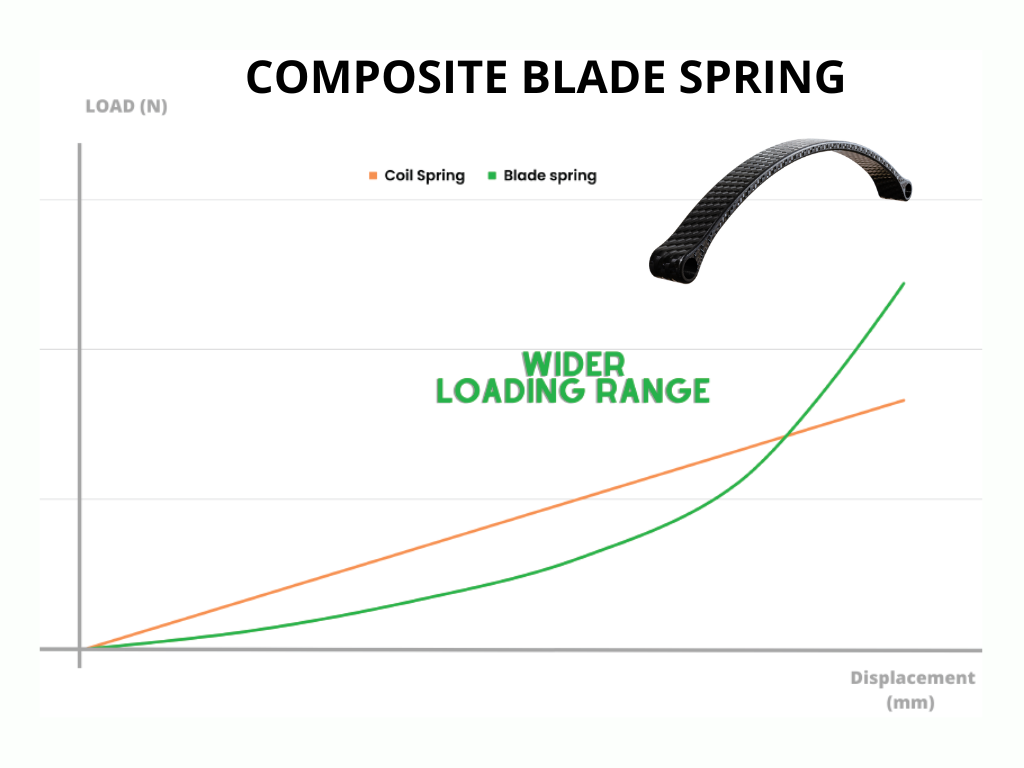 Compared to a helical spring, the composite leaf pulled is (at the same storage energy) :
5 times more compact
10 times lighter
2 times greater loading range
Do you have any questions about the pulled blade composite ?