The ideal suspension for the urban environment
The city was imagined and developed for the urban environment. Thanks to patented Torque Link technology, the position, layout and number of suspension parts allow significant savings in terms of mass, reliability, production cost and maintenance.
Specifications :
50mm travel

Pulled composite leaf spring (spring rate automatically adjusts to rider weight)

anti-dive

optimized for riders between 50 and 120 kg and bikes up to 40 kg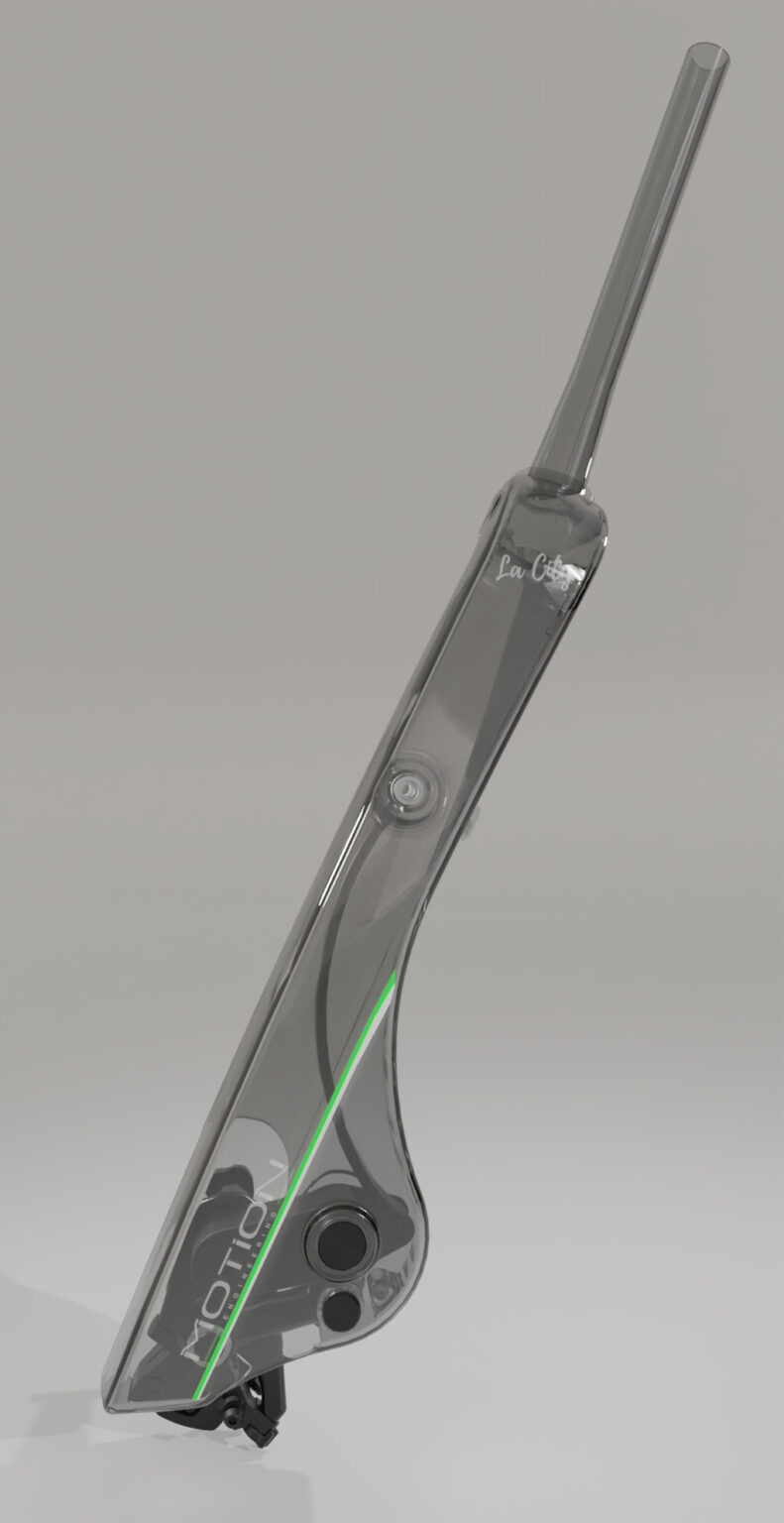 THE IDEAL SUSPENSION FORK
Imagine a suspension system for city bikes that suits all types of users, with no need for adjustment or maintenance!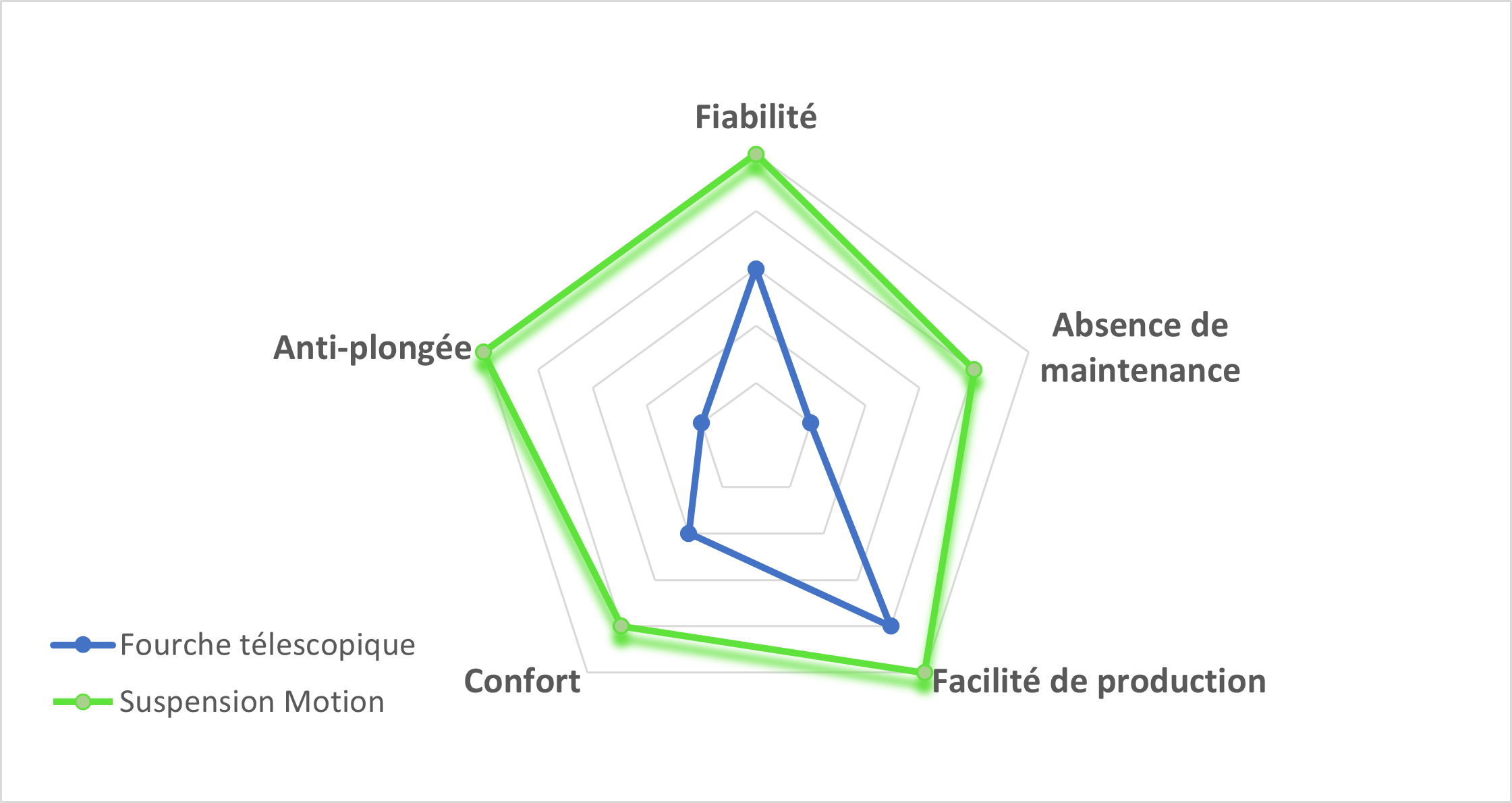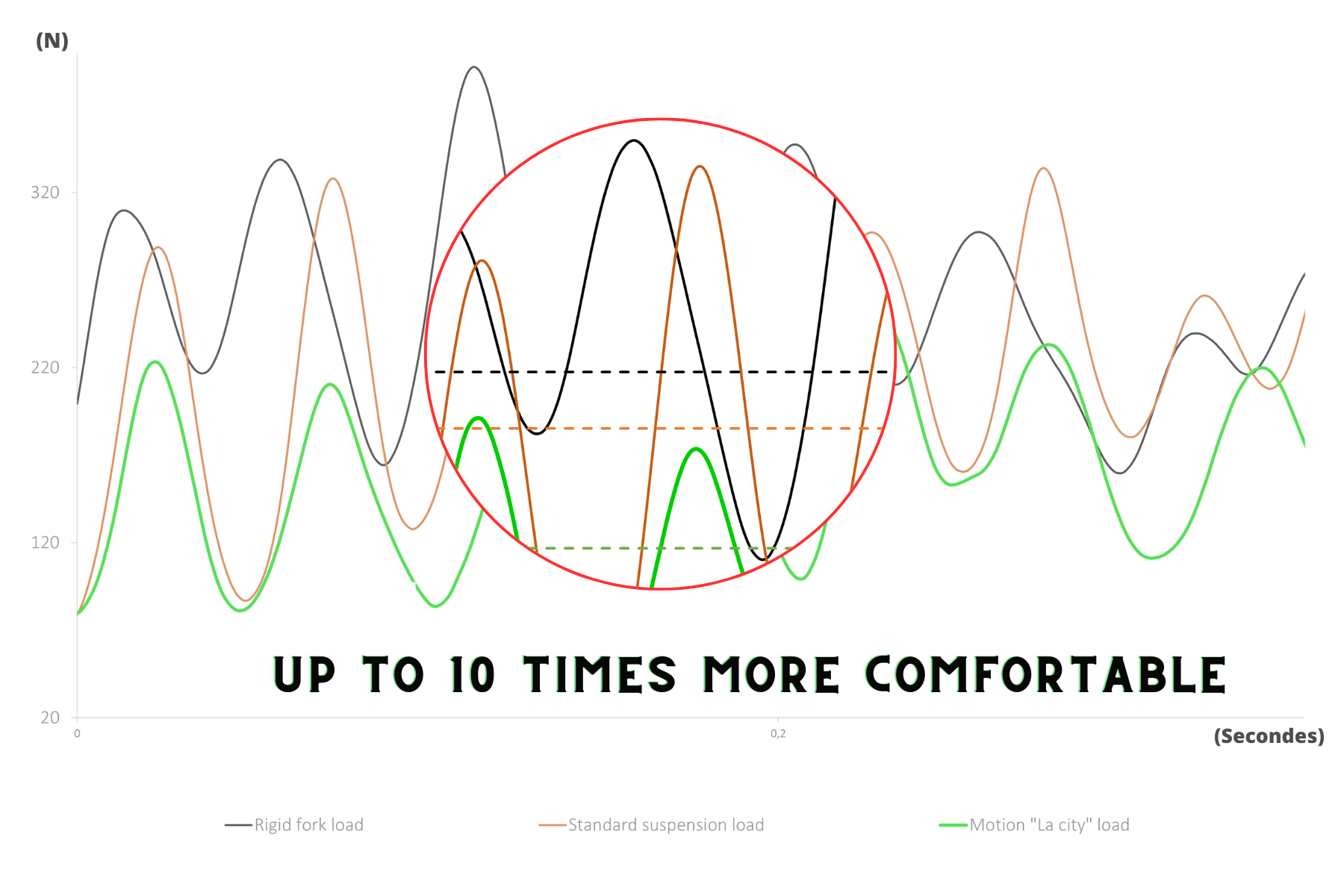 Comfort, Safety, Maintenance-free, Integration.
La City: 10 times more comfortable than a telescopic city bike suspension
Perfectly suited to all types of users
The City suspension fork equipped with pull-blade technology for incomparable comfort and extended loading range
WOULD YOU LIKE TO PLACE AN ORDER OR do you HAVE A QUESTION?